Life After Racing
> Standardbred Safety Net
Standardbred Safety Net
The USTA has a number of programs and resources to help our members and the horses in their lives.
Learn about resources to help Standardbreds on and off the racetrack.
Full Circle
A registry for horses important to you in case they need help in the future
Not all horses remain in the traditional commercial uses of racing or breeding for their entire lives and may need help to find a new career.
Re-home Your Horse
Information on seeking a secure, useful life for a horse that can no longer earn their keep
Learn More
If you acquire a Standardbred and want to learn more about its racing or breeding history, the USTA can help.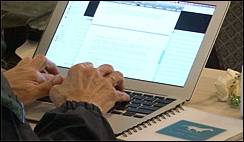 Pathway
, the USTA's online database of racing and breeding information, has a free search to find basic information about your horse:
Free Horse Search
If you need more help identifying your Standardbred, you can call the USTA offices. Please have as much information available, including a freeze brand, microchip number or lip tattoo, color, sex, white markings, etc. Contact the USTA's Information & Research Department:(877) 800-8782 x4 or stats@ustrotting.com